Overview
When we have foot pain, it isn't always easy to pinpoint the source because we can't visualize the structure of all the bones, muscles, and tendons on the inside. The posterior tibial tendon plays an important supportive role within the structure of the foot. It attaches to your calf muscle and then comes down along the inside of your ankle, connecting to the bones inside your foot at the other side. This tendon's main function is to hold up your arch and support your foot during each and every movement. Every step, run, walk, or jump is made possible with the support from this crucial tendon. While it is designed to perform such an important role, it is vulnerable to stress and injury. A tear during a traumatic injury or stress from overuse can injure the tissues within the tendon. This kind of injury is referred to as posterior tibial tendon dysfunction (PTTD). A really hard fall during a sports game or exposure to a repetitive motion, such as the impact on feet during soccer, tennis, football or basketball, can cause an injury. Flat foot and flat feet in adults can exacerbate this condition. The tendon can experience small tears and become inflamed. If the inflammation is allowed to continue and worsen over time, it will weaken further and could rupture completely.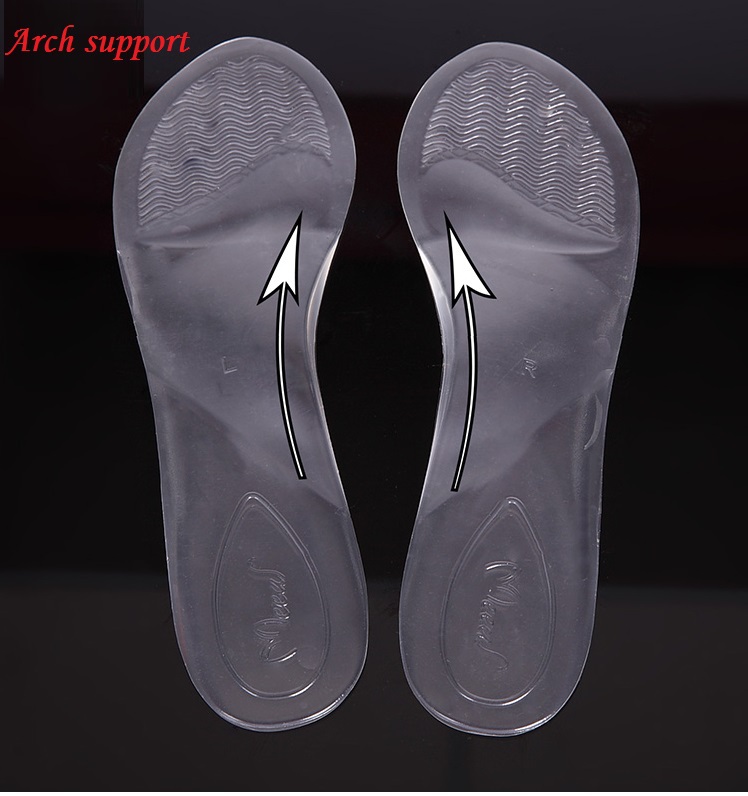 Causes
Several risk factors are associated with PTT dysfunction, including high blood pressure, obesity, diabetes, previous ankle surgery or trauma and exposure to steroids. A person who suspects that they are suffering from PTT dysfunction should seek medical attention earlier rather than later. It is much easier to treat early and avoid a collapsed arch than it is to repair one. When the pain first happens and there is no significant flatfoot deformity, initial treatments include rest, oral anti-inflammatory medications and, depending on the severity, a special boot or brace.
Symptoms
Pain and swelling around the inside aspect of the ankle initially. Later, the arch of the foot may fall (foot becomes flat), this change leads to walking to become difficult and painful, as well as standing for long periods. As the flat foot becomes established, pain may progress to the outer part of the ankle. Eventually, arthritis may develop.
Diagnosis
Examination by your foot and ankle specialist can confirm the diagnosis for most patients. An ultrasound exam performed in the office setting can evaluate the status of the posterior tibial tendon, the tendon which is primarily responsible for supporting the arch structure of the foot.
Non surgical Treatment
Stage one deformities usually respond to conservative or non-surgical therapy such as anti-inflammatory medication, casting, functional orthotics or a foot ankle orthosis called a Richie Brace. If these modalities are unsuccessful surgery is warranted.
Surgical Treatment
Flatfoot reconstruction (osteotomy). This is often recommended for flexible flatfoot condition. Flatfoot reconstruction involves cutting and shifting the heel bone into a more neutral position, transferring the tendon used to flex the lesser toes (all but the big toe) to strengthen the posterior tibial tendon, vit d and foot pain -
sharleneaugustson.wordpress.com
, lengthening the calf muscle. Fusion (also known as triple arthrodesis). Fusion involves fusing, or making stiff, three joints in the back of the foot the subtalar, talonavicular, and calcaneocuboid joints, to realign the foot and give it a more natural shape. Pins or screws hold the area in place until it heals. Fusion is often recommended for a rigid flatfoot deformity or evidence of arthritis. Both of these surgeries can provide excellent pain relief and correction.}
برچسب:
vitamin d overdose foot pain
،
foot pain ball
،
foot pain on top of foot
،
ادامه مطلب
امتیاز:
بازدید:
+
نوشته شده:
۱۶ مرداد ۱۳۹۶
ساعت:
۰۸:۴۴:۰۴
توسط:Ricky Trimm موضوع: